HuffPost
Ama Ghar Children's Home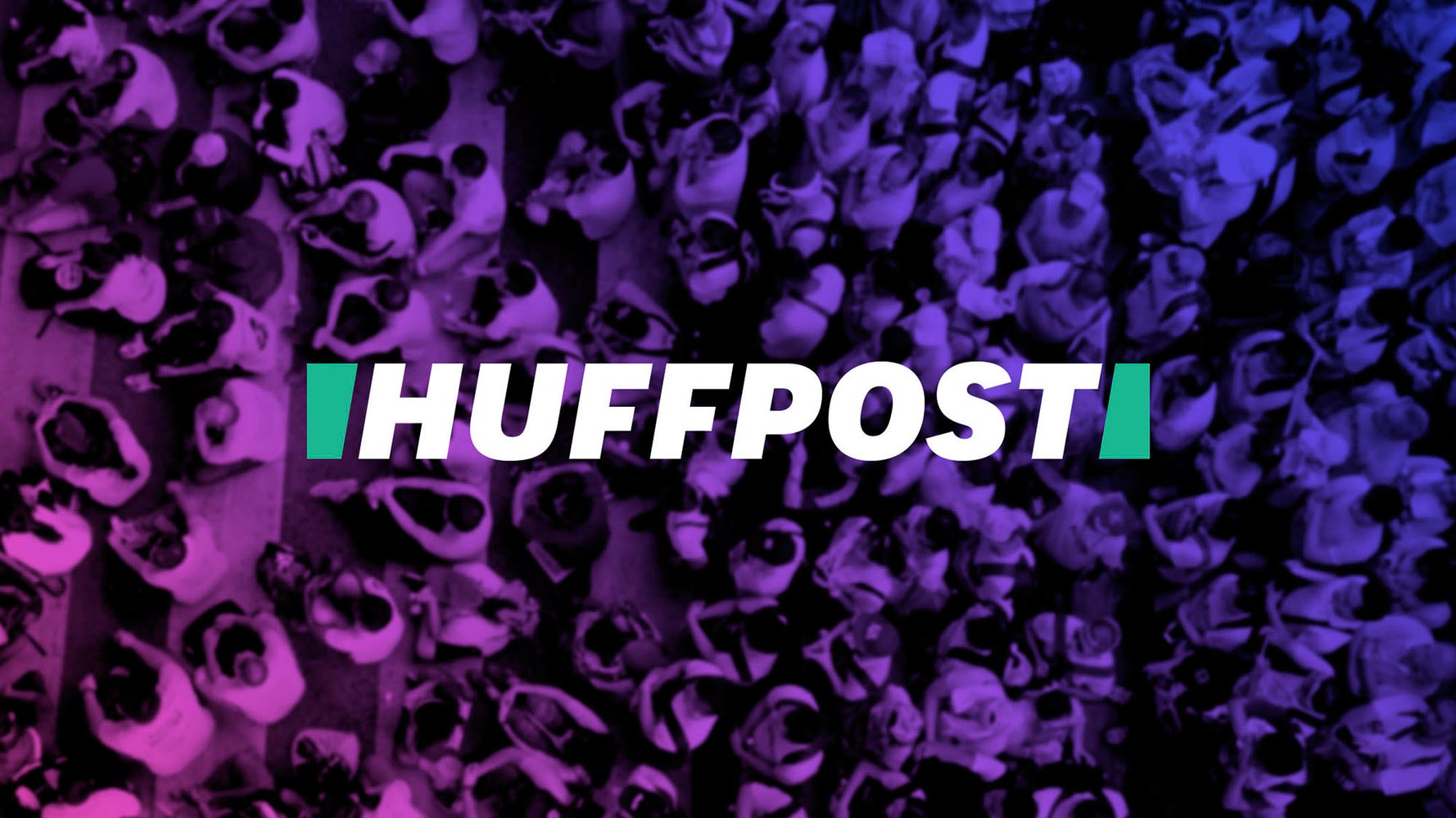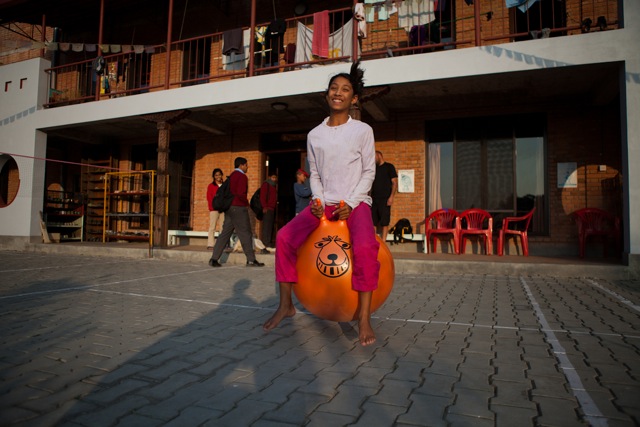 On my last day in Nepal, after spending almost two weeks with a Western medical team doing a story on the state of healthcare in that country, I was ready to head back to the U.S. and write my story. Thankfully, before I left, I was able to reach Bonnie Ellison, the Country Director of Ama Ghar Children's Home. I called her unexpectedly on her cell in the middle of her busy afternoon, and I was so thankful to be given the privilege and honor of visiting the magical Children's Home.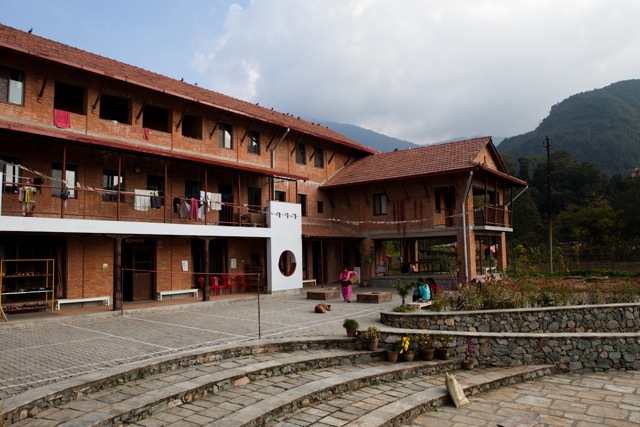 Photo Credit: Ben Horton.
Situated about thirty minutes by taxi outside of the bustling streets of Kathmandu, this modern building sits in the middle of plentiful green pasture space, complete with its own fields for growing crops. I was impressed with the sophistication of the structure and the open and clean elements of the architectural design. Ama Ghar Children's Home has been designed to merge traditional Nepali architecture with modern, environmentally-sustainable technology. Solar panels and cookers save precious electricity and innovative waste management systems recycle materials into fertilizers and cooking fuel. It is truly an impressive building, and a fine place to live for the children that are lucky enough to call it home.
Ama Ghar, which means "motherly home," houses 46 orphaned children ranging in age from four to 18, and accepts new children on a rolling basis. They are fortunate to be able to provide the children with the best education possible, and recently have received scholarships for twenty-four children to attend a local Montessori school.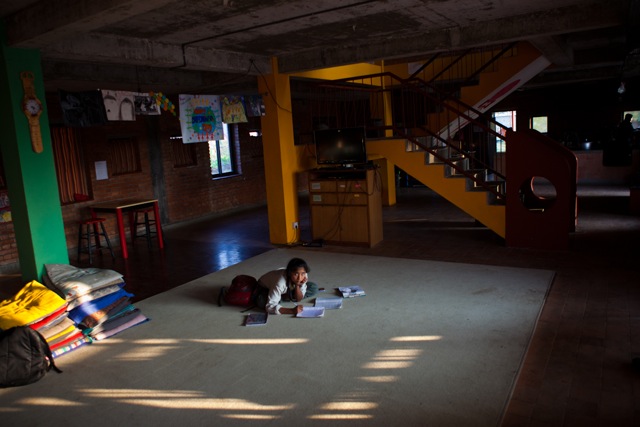 Photo Credit: Ben Horton.
When I first arrived, the children were still at school. At first I was disappointed that the kids weren't there, but later was thankful for the contrast when they arrived home from school and the energy was suddenly infectious and full of positivity. Anyone who has spent time with children knows that their energy is special, and that they have the ability to lighten a day. For me, this was certainly true, and I wished that I could stay for a few days longer.
I was especially touched by a young woman of 17, Snjana, who introduced herself as a writer and painter. She went to grab a book she had created called The Vision of Life. As we flipped through it together, I felt like a child again, and was so inspired by its wisdom and clarity in its descriptions of the beauty of life. Snjana's book had such depth, and the paintings accompanying the words were touching. This girl was certainly gifted, and I wanted more than anything to help her however I could.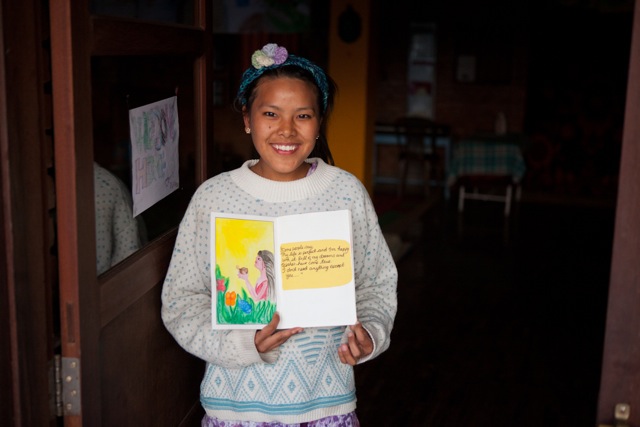 Photo Credit : Ben Horton.
Children like Snjana are my inspiration to help bring awareness to Ama Ghar and other nurturing spaces for the young people of Nepal. Snjana deserves every chance she can get, but the sad thing is that the odds are against her. I hope that she defies those odds and proves me wrong, and when she does, I will help her get a job as a writer in the USA.
While Ama Ghar believes that a solid education is vitally important, they also believe that it is not the only factor contributing to a child's success. A stable home and genuine love are also essential. The housemothers and fathers care for the children as if they were their own and uphold a routine that encourages individuality as well as a sense of community. I was touched to see how housefather Bhesh, who was an orphan himself as a child, played with the kids as they returned from school. It did not feel like an orphanage. In fact, it is intentionally not called that because it really is a home.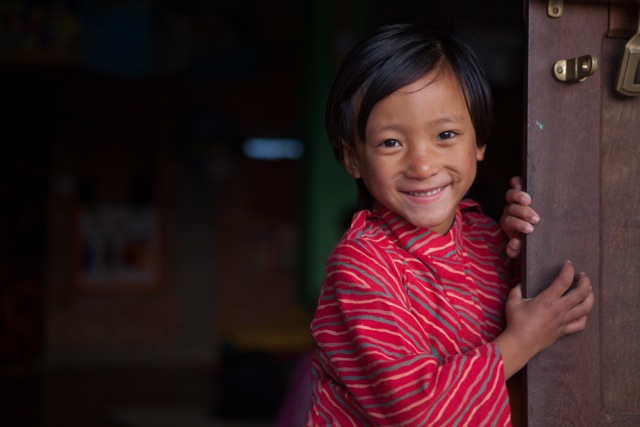 Photo Credit : Ben Horton.
The mission statement says it well: "The Ama Foundation was created to provide a home, a family environment and education for the most underprivileged children of Nepal by providing them with opportunities that will enhance their growth and development."
They strive to define sustainability in a two-fold manner — both economically and culturally — and invest in the future of Nepal by educating the parents, teachers, business leaders, social workers and professionals of the next generation. Education is the path to creating real social and economic improvement in the lives of the children of Nepal.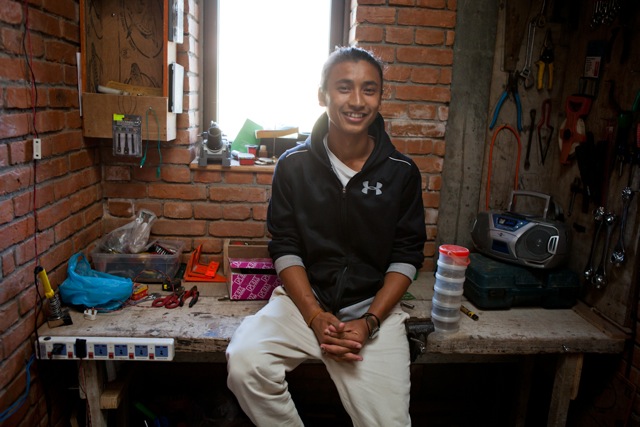 Photo Credit : Ben Horton.
Ama Ghar was founded by Shrawan Nepali, who spent part of his childhood at the Paropokar orphanage in Kathmandu. He was fortunate to have the support of his godmother, Ama Tika Basnett, who encouraged and helped him during the darkest times of his life. Assisted by Peace Corps volunteers, Shrawan was educated in the US but never forgot those less fortunate that he had left behind in Nepal. With co-founders Ama Tika Basnet and Shekhar Silwal, he formalized his vision and opened Ama Ghar in 2001; the first fourteen children arrived at Ama Ghar during that year.
Please consider making a donation to Ama Ghar, or contact them to learn more about how you can visit and volunteer. They are very open and welcome, with a guest apartment available for those who wish to visit. I encourage anyone traveling to Kathmandu to try and make this part of their trip, as it was certainly a highlight of mine.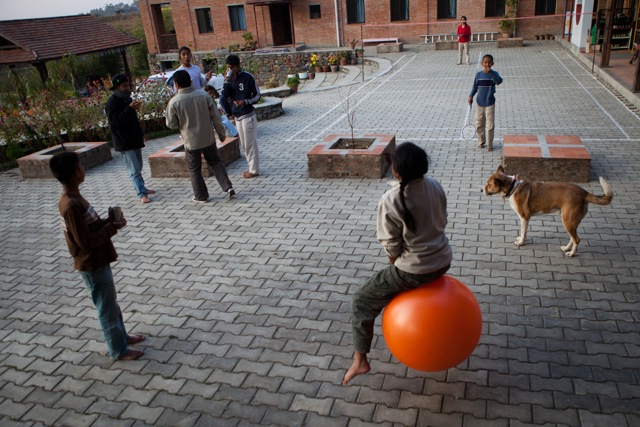 Photo Credit : Ben Horton.